How to easily Crop a Layer in Photoshop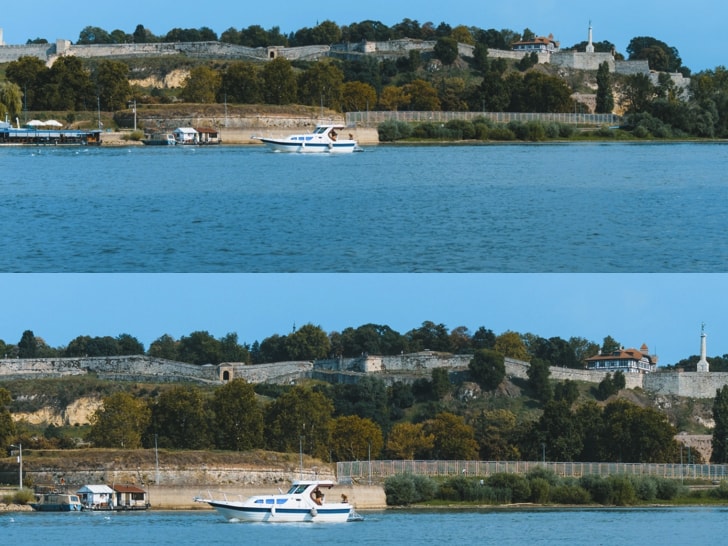 There are so many reasons for cropping photos – to remove someone or something, to make our portraits look better, or just to resize our photos so they can fit perfectly into our Instagram feed. In many cases, we are facing an issue when using the crop tool that doesn't let us crop just one layer. Indeed, It will crop your entire document.
In this article, we will discuss two methods that let you crop a single layer in Photoshop. 
In the first one, we'll simply make a copy of the layer in question, convert it to a Smart Layer and then use the free transform tool to crop it to our liking. The second method use a layer mask to hide the portion of the layer you don't want to appear. 
Let's have a look at the first method that allows you to resize and crop your layer without losing in quality. 
Let's go!
By the way, if you're looking for stock images for your work, you can check our 25 High Quality Stock Image Resources here.
First Method – Use Smart Layer
Step 1: Import your image in Photoshop

In the File tab, click Open.
Second Method – Use Layer Mask
If you want to hide portions of your layer without resizing it you can use Layer Mask. 
Layer Masks are one of the most important tools in Photoshop. They allow you to decide which parts of a layer will be visible or not. For this tutorial, I'm using an image from Pexel that you can find here.
First, unlock the background layer by clicking on its little lock icon.
Now you want to select the area of your layer you want to keep. You can use whatever selection tool you want. In my case, I simply use the rectangle selection tool as follow: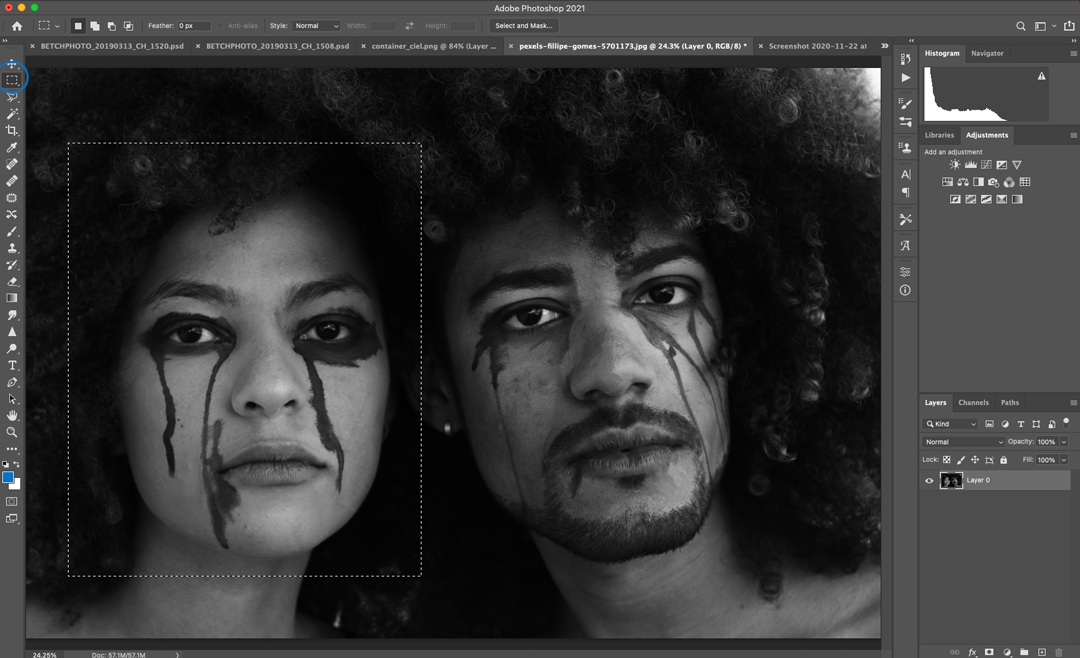 Now that you have the area you want to keep selected, we will simply hide the rest by applying a layer mask. You can do this by clicking the little rectangle icon in the layer panel. 
Once you click on the layer mask icon, you'll see that everything but your selection just disappeared. That's the magic of layer masks. You can edit them afterward without any limit, it's a non-destructive method.
To resume how they work, what's 100% black on a layer mask won't appear, and what's 100% white will.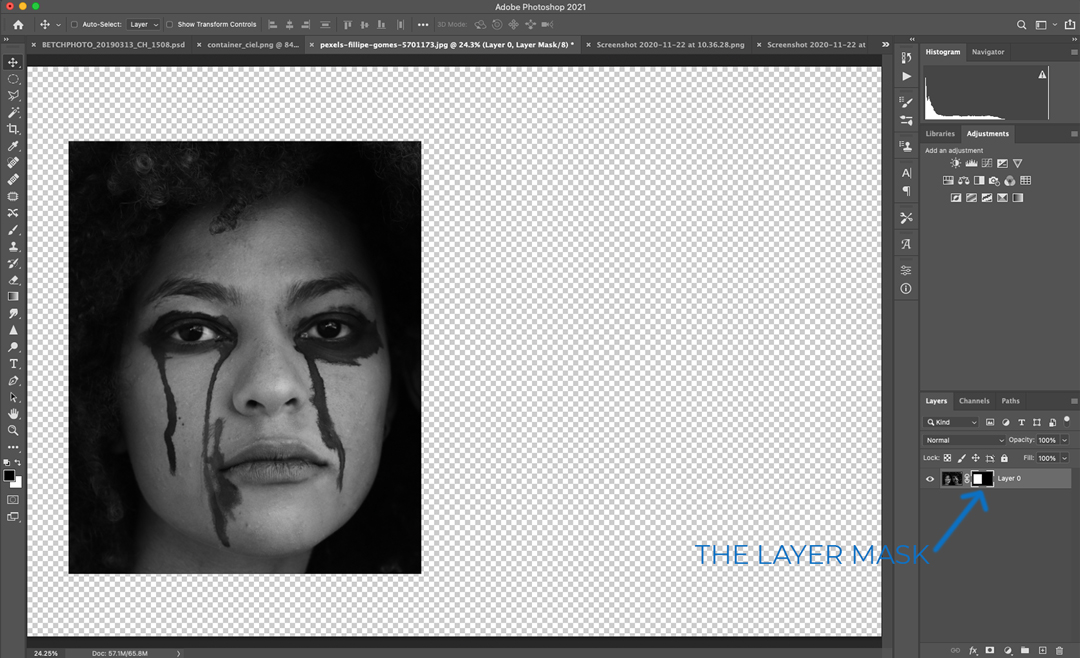 One really powerful feature of layer masks is that you can directly paint on them. You will use black color to hide everything you don't want to appear from the layer. On the contrary, you will use a white color to paint the areas you want to keep from your layer. If you want to know more about Layer Mask, I recommend you to check this article by HowToGeek.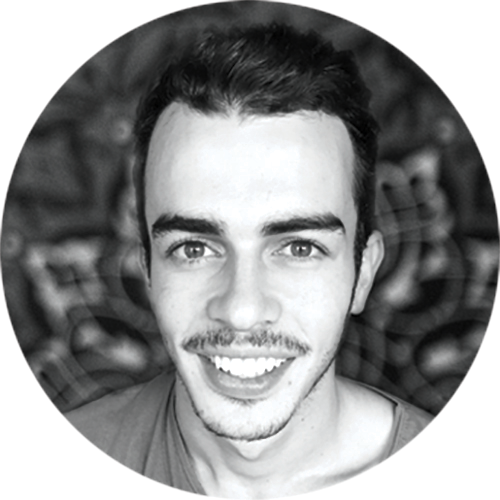 About the Author Betchphoto
Martin is an amateur photographer and digital marketer who has more than 15 years of experience with Adobe Photoshop. Check his about page here
This post may contain affiliate links.